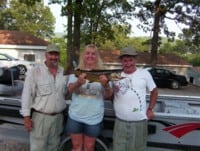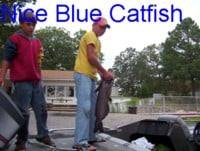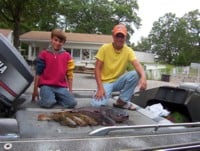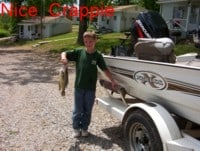 Promise Land Resort Fishing Tournament Teams….April-29-2005- Bryan, Chris, Chuck, and Randell

from Kansas and their winnings at the awards dinner.

Chris was the Grand Prize winner of a  White River fishing trip.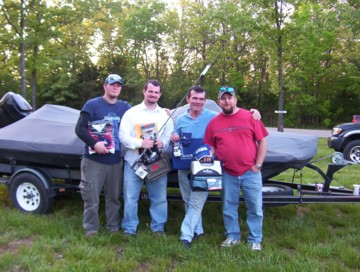 Nice trip on the White River….May-5-2005…. caught over 50 fish in less than 4 hours, a nice Brown released and big fish a 2 Lb. Rainbow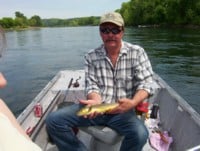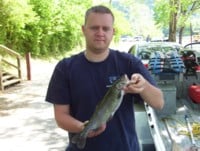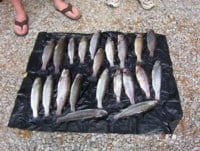 A really nice fishing trip on the White River catching lots of

 Rainbow Trout and sightseeing with a wonderful guide June 2005!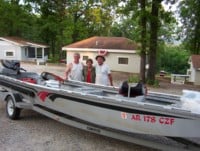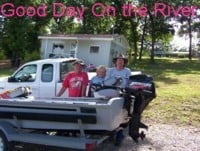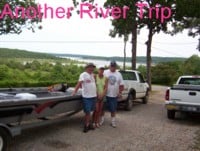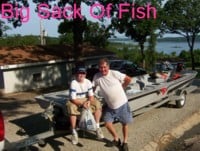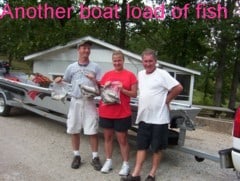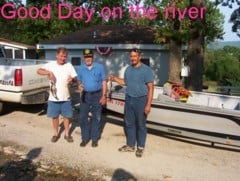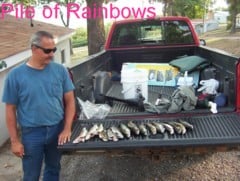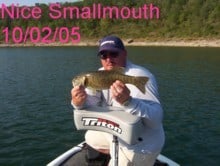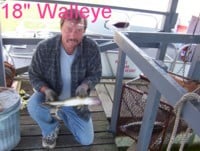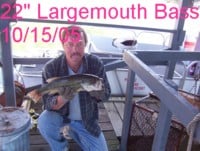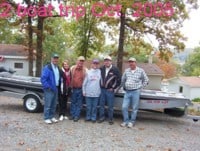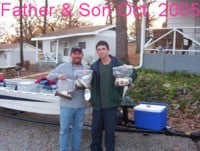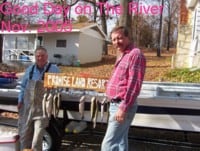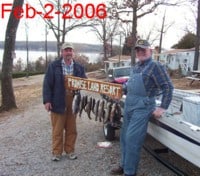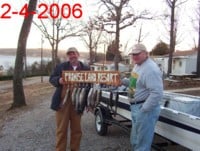 February 14th (yep you got it, we guys went fishing so our wives could have a good Valentines day…..ha ha!! ). The picture below is the group…From left to right we have Rudy, our guest from Wisconsin, next is myself, next guy is Jim McDonnell, a professional fishing guide of The Iowa Great Lakes, and last but not least is Terry Kluke, Camp Owner and Fishing Guide from Canada. We had a great day and caught well over 80 fish…..Jim caught the big one, a 19″ Brown Trout which he released for another day.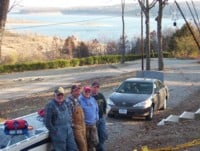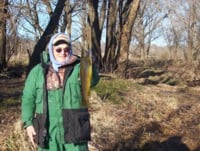 These are great guys, and fishing buddy's…..if you ever consider fishing in Iowa or farther north into Canada, I highly recommend them……they would be where I would go…..Here is their info…..

Jim McDonnell….Iowa Great Lake Guide Service (The Fishing Professor) email:mailto:jamac@ncn.net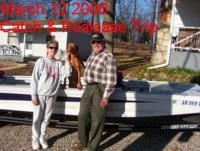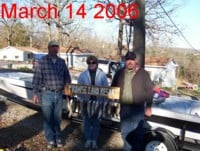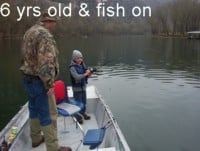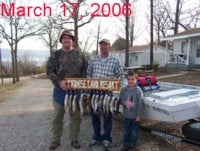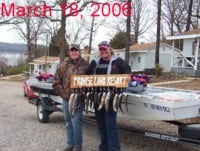 One of the awesome cliffs that we fish by. On a lucky day we get to see a eagle swoop down and pluck a trout out of the water. So far I always miss the picture but I will keep trying. I love it when a Father or Mother brings their child fishing, old fashioned values are needed nowdays.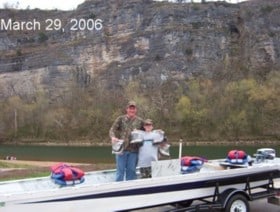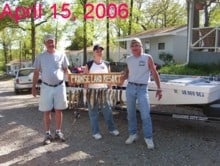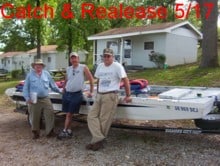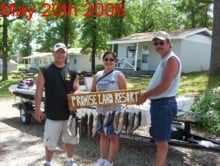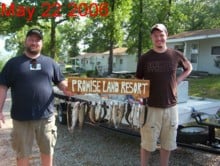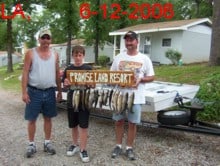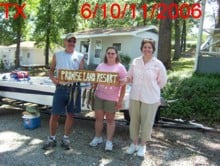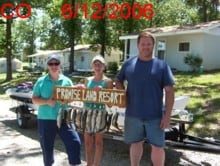 Father's Day weekend Guided Lake Trip. Brad and Brandon had never caught a Walleye so we went out and managed to catch some. It is always nice to see a father bring his son fishing.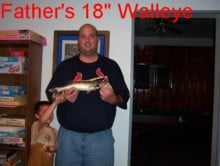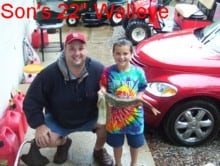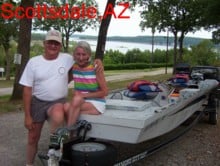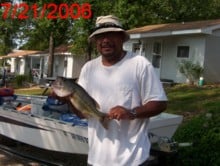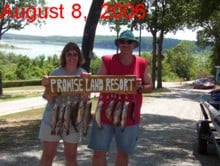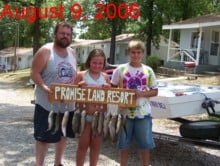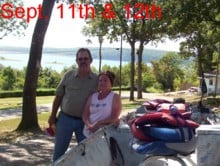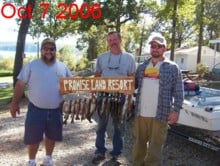 Yep, fishing trip Feb 3rd & 4th 2007. Saturday morning temp. 19 degrees with a high of 32 and Sunday much of the same.  After we broke the ice off of everything we got down to the business at hand catching fish. The dam had been running all generators for several days, so we had lots of water, after finding where the fish were holding we were catching plenty of fish. We actually caught above normal size fish, so that helped thaw us out.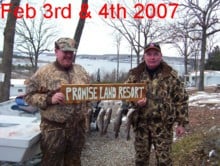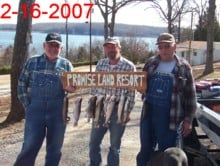 White Bass started running, caught 10 in 1 &  1/2 hours and lost as many. These are one scrappy fish.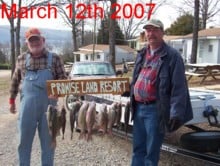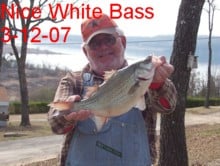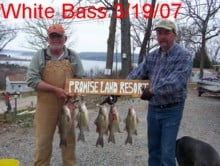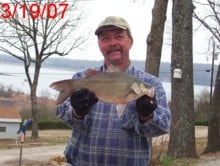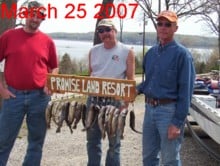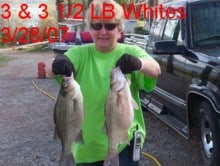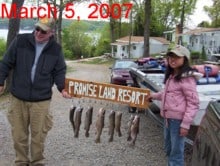 Fishing the Buffalo River Smallmouth……heavy one weighed 2 lbs. 12oz What a fight !!!